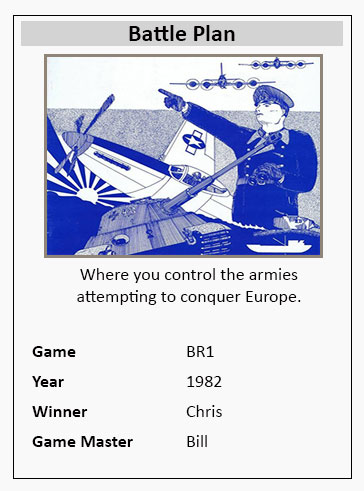 Notes:
The only surviving documents from this game is a set of turn sheets. There are no dates on the sheets. There is evidence of three Battle Plan games - two run by Bill and one run by Alan. We know that the third game, AB1, was started in 1984. Since Nuclear Destruction was run in 1981, I have set the dates for the three Battle Plan games at 1982, 1983 and 1984 respectively.
I did find a photocopy of the original rules which I have appended to the end of this page.

Below are some general recollections of the game.
These turn sheets were addressed to Tim - who played Bulgaria in the game.
I have a note from 1989 that I won the first Battle Plan game. As I remember, I played Great Britain. There was some controversy as to whether starting on an island was an advantage or disadvantage.
Bay of Belgium - huge attack against Alan?
Norman, coordinate.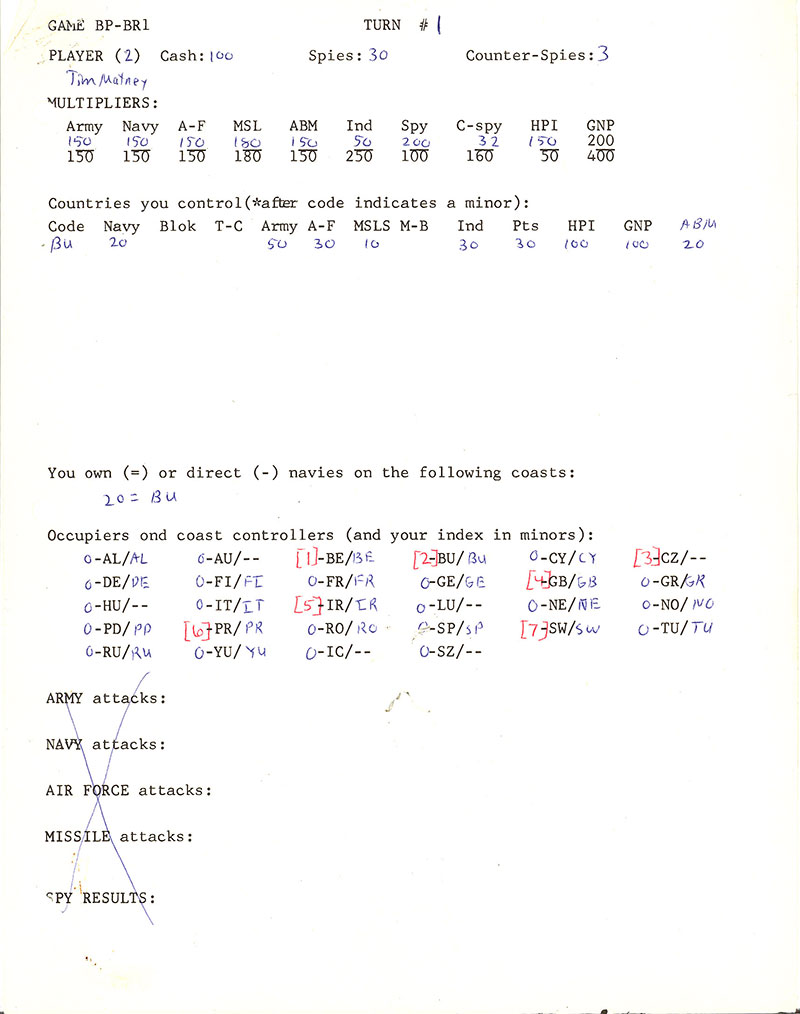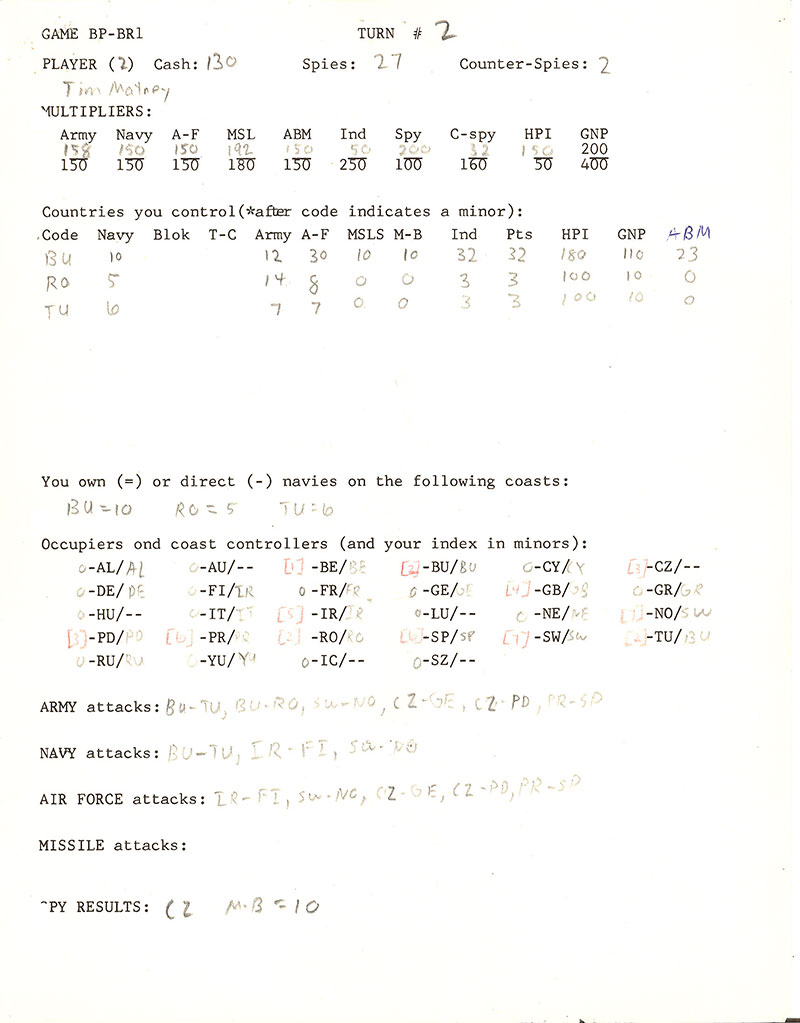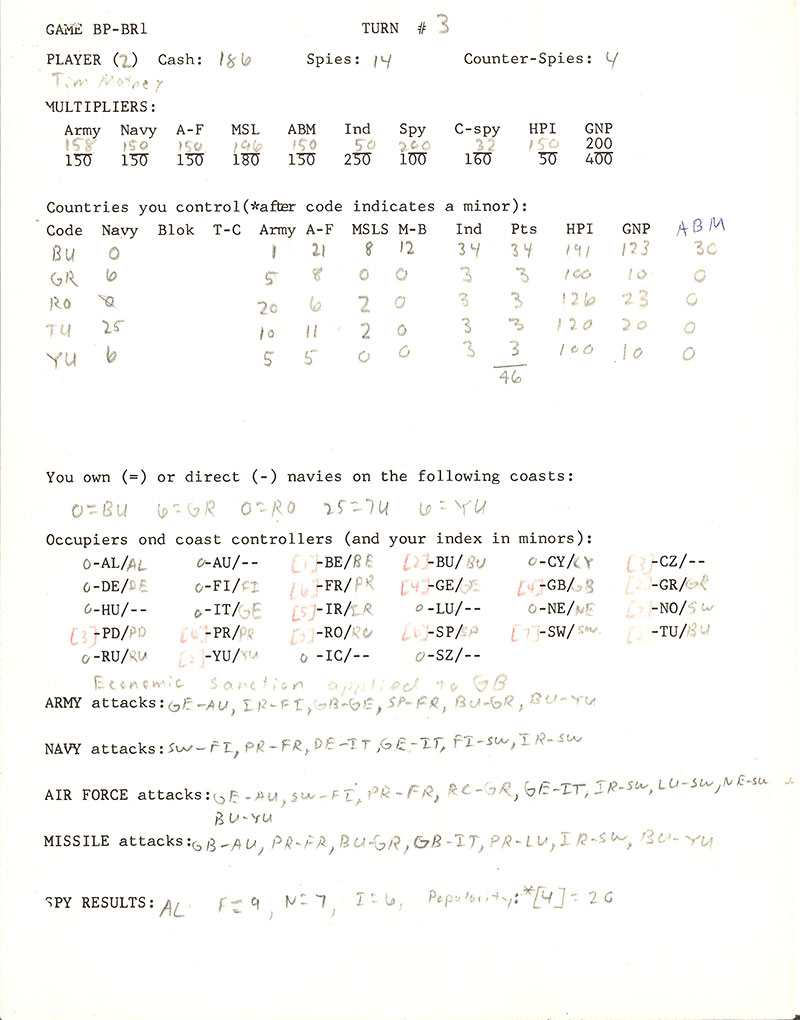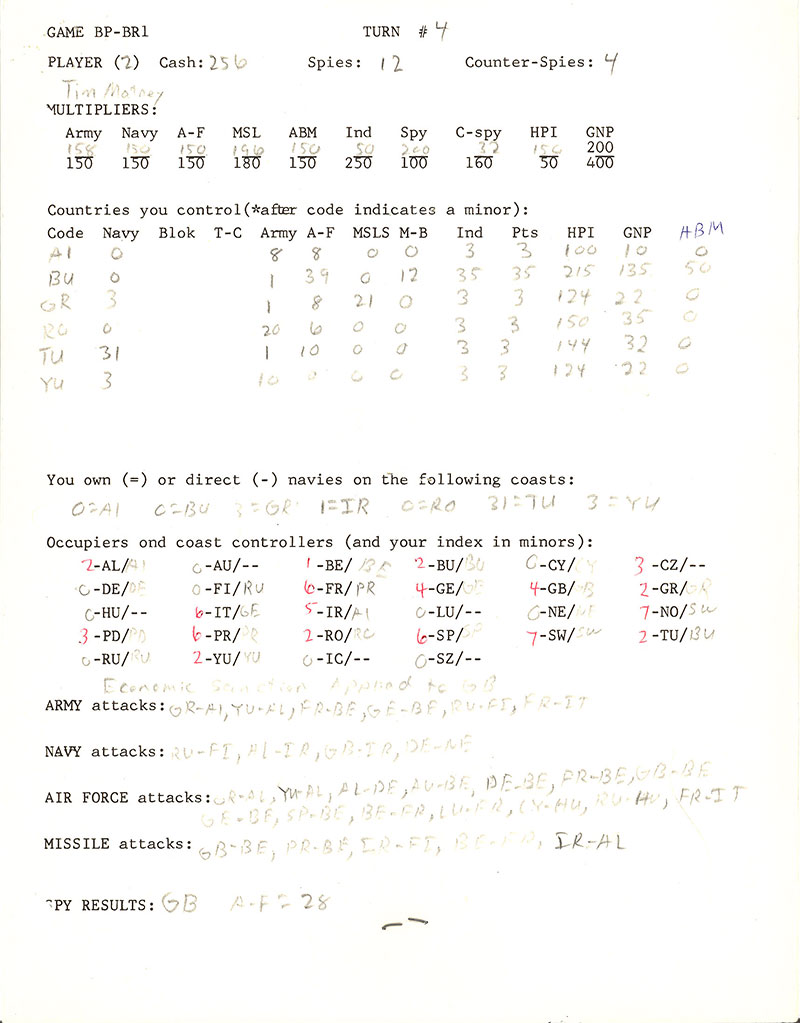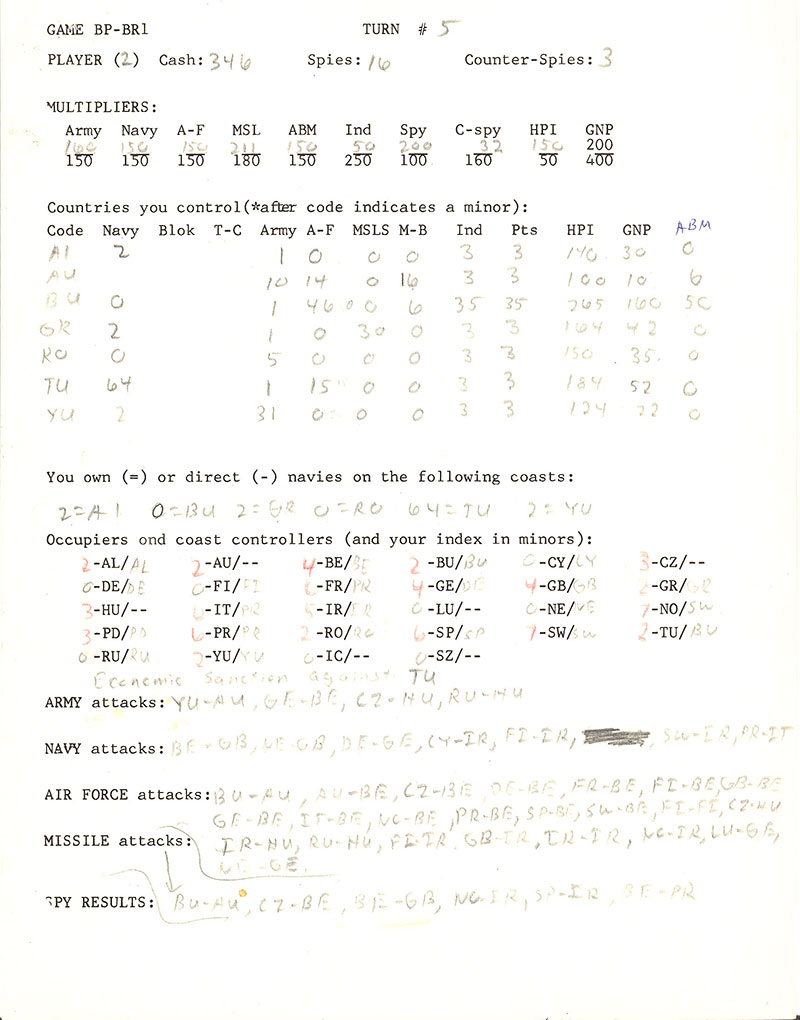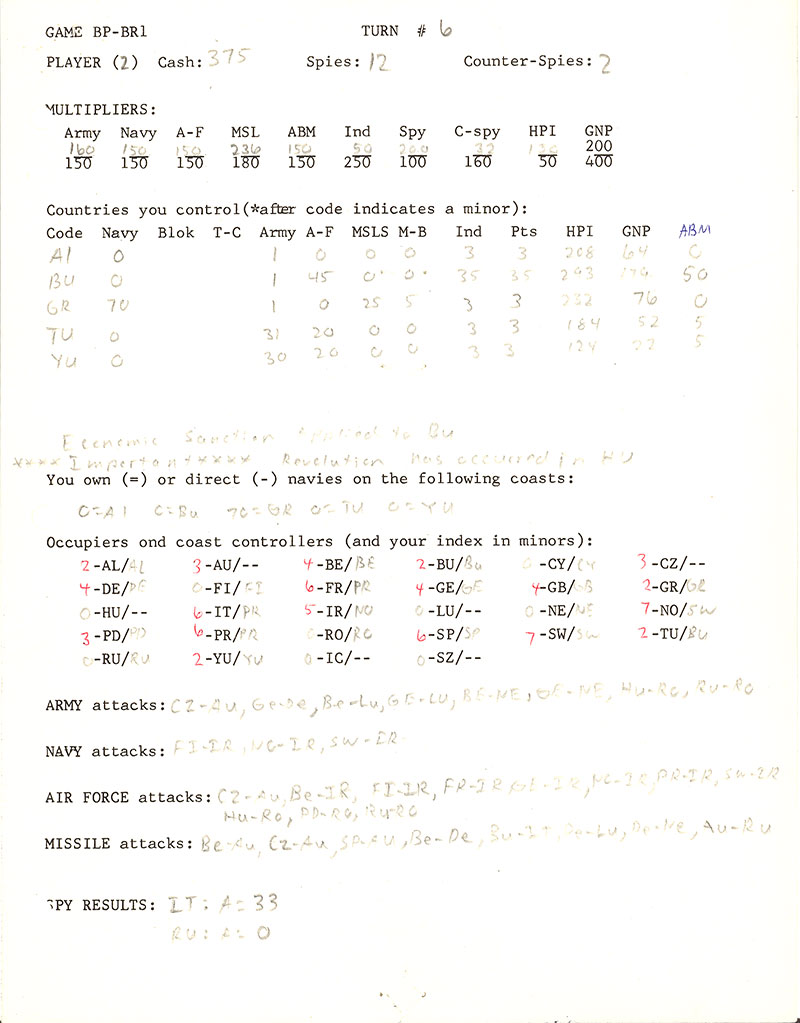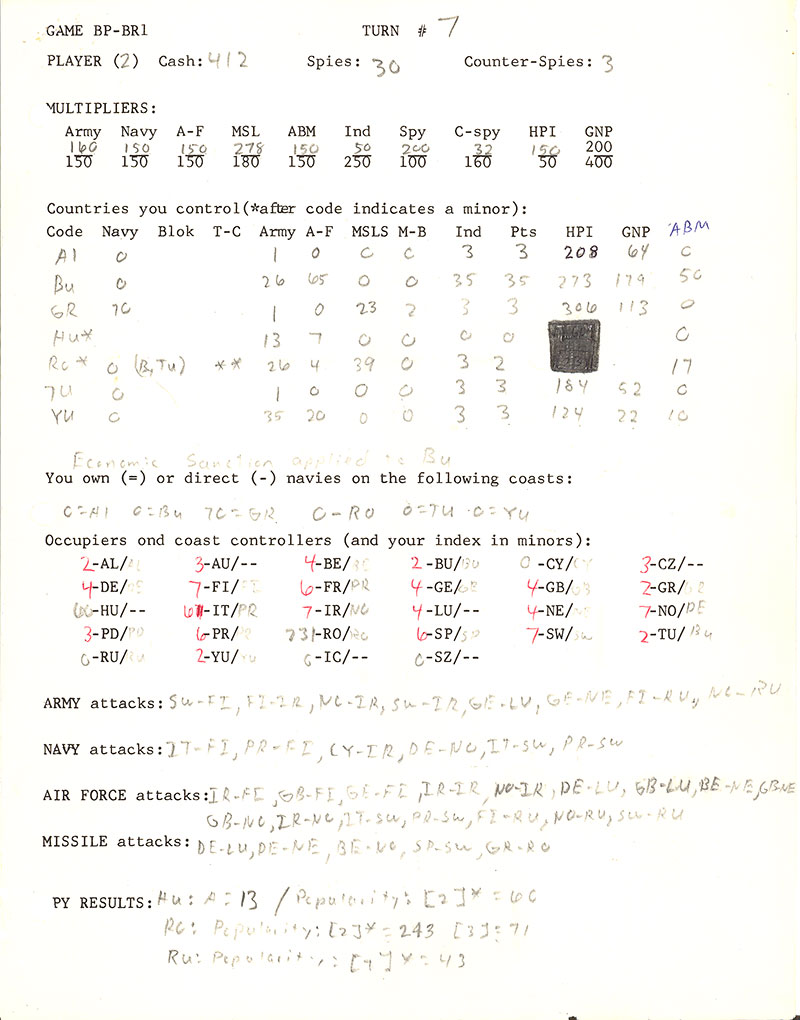 Battle Plan Rules