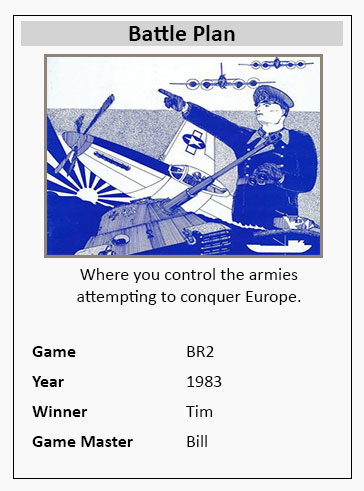 Notes:
The only surviving documents from this game is a set of turn sheets. There are no dates on the sheets. These are clearly from the second game, BR2, as the title has been corrected on several sheets. I have set the date as 1983, as this is the middle game of the three played.
Below are some general recollections of the game.
These turn sheets are addressed to Tim who is playing Norway as Player 8.
The game came down to Norway and Cyprus - the only remaining players as of the last turn sheet, Turn 10.
It is unclear who won this game.
Could use some help on this one.