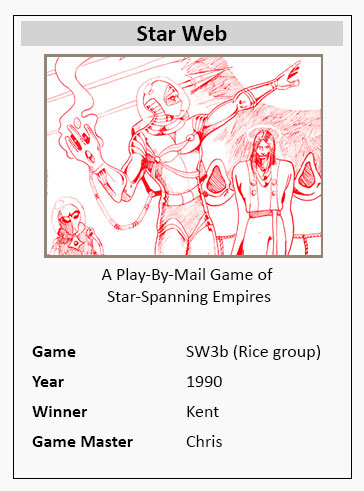 Notes:
The fourth Starweb game was run simultaneously (almost) with SW3a. SW3b was mostly the Rice crowd - with Kent winning. The game started in 1990 and ran until 1994.
Again, I have a complete set of records of the game. I have scanned all of these - the final standings and the newsletters. Since the rules were the same as SW3a, I have not included them again.
Click here for all the Newsletters.
Click here for turn-by-turn Statistics.