Difference between revisions of "Travel, Room and Board"
From realm
(Pushed from realm.)

Line 10:
Line 10:
 
 
 

Bill - <br>

 

Bill - <br>

−

Bob - <br>

+

Bob - <br>

 

Tim - <br>

 

Tim - <br>

 
 
Line 16:
Line 16:
 
 
 

Bill - <br>

 

Bill - <br>

−

Bob - <br>

+

Bob - <br>

 

Tim - <br>

 

Tim - <br>

 
 
---
Revision as of 13:18, 4 April 2018
The House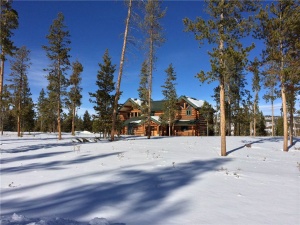 You will be sure to enjoy Ridgetop House, a beautiful custom log home near Pole Creek Golf Course, rated one of the top golf courses in the state of Colorado by Golf Digest. Families and small groups will find that this home is not only great for a golf vacation in the summer, but also perfect for the traditional fall and winter ski holidays. Winter Park Resort is just fifteen minutes away. Relish and soak in the views of the Continental Divide plus the Indian Peaks Wilderness from the private balcony of this Tabernash home. Families with kids will love the cool loft located on the upstairs level. This loft is sure to quickly become the kid zone!
Other custom amenities include a master suite with private balcony, a "see through" gas fireplace between the living and dining rooms, and a big screen TV in the loft (with satellite!). Internet access is also available for those that need to check into their emails. Built on two levels, the main level features a bedroom on the ground floor. Three additional bedrooms are located upstairs, including the master bedroom. This vacation rental has a lot of extras and is sure to become your favorite home away from home!
The Flights
The Arrivals
Bill -
Bob - Sunday, July 15 - Frontier Flight 649 arrives 1:13pm
Tim -

The Departures
Bill -
Bob - Monday, July 23 - Frontier Flight 646 departs 6:39am
Tim -

The Menu
Breakfasts (4)
Coffee
Orange Juice - extra pulp (1 quart)
Bacon (3 x 1.5 lbs.)
Eggs (4 dozen)
Flour (3 lb bag)
Baking Powder
Milk (1 gallon)
Butter
Syrup
Bananas, Grapes, Cantaloupe, Cherries

Lunches (4)
Honey-baked Ham (11-12 lbs)
Rump Roast (4-5 lbs)
Bread - Wheat, Sourdough, Rye
Cheddar (1 lbs.), Swiss (1 lb.)
Mayo, BBQ, Mustard, Ketchup
Sandwich Stacker (sliced) pickles
Olives
Salads (4) - Potato, Pasta, Vegetable, Baked Beans
Jalipeno Cheddar Pretzel Sandwiches, Chex Mix, Tortilla Chips (2)
Nuts (2)
Cookies without nuts (3)
Salsa - one hot (2)
Paper Towels (2)

Dinners (2)
Aged NY Strip Steaks (6) - butterfly cut three
Brats (12)
Buns (6)
Olive Oil
Pablano Peppers (2)
Red Bell Peppers (4)
Onions (2)
Potatoes (8)
Garlic

Beverages
Flask of Scotch
Gin, Vermouth
Beer - Heineken (6), Boulevard IPA (18)
Bottled water (3 cases)
Coke (24), Diet Coke (24), Diet Dr. Pepper w/caffeine (12)